President Message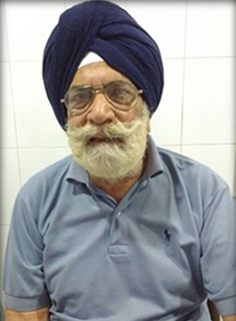 According to old saying "The Rome was not built in a day. "The AAPI Charitable Dispensary started in 1991 in the ancestral house donated by Kalhan family at Kartarpur. All the Members of Kalhan family especially Raj Bhardwaj and Vijay Kalhan put in unique effort to start the KARTARPUR CHARITABLE FUND CANADA, as a Canadian registered charity during 1993.This is to the credit of Executive and other members of KCF & Lubana Association to provide physical, mental, spiritual, constructive and especially financial aid to aquire land in 2000,to construct a most modern AAPI Hospital building. This charitable hospital is running eleven multi-specialty departments (part time) providing comparatively much cheaper health care.

The modern facilities: Digital X-Ray, Ultra sound scan, ECG, Echo, TMT, Spirometery, Biothesiograph and Computerized Lab are available. Operative facilities viz: Laparoscopic surgeries of Gall bladder, Hernia, Appendices, cesarean section, Hysterectomy and other gynecological operations are popular due to efficient doctors and low cost.

It is irony of fate that most sophisticated health diagnostic and treatment facilities are available in the urban areas but the rural areas are devoid of even basic health care arrangements. In the prevailing appealing condition, AAPI has made specific thrust to take all type of health care facilities to villages. Free periodical camps with the financial help of NRI philanthropic are organized in surroundings of Kartarpur. A team of Doctors, nursing/administrative and paramedical staff examines the patients, conducts diabetic tests and Blood pressure checkup etc. & provide medicines at the door step of patients. To honor emotional human values fruits are also distributed at the disbursement of patients. Follow up treatment is provided in AAPI hospital premises.

We are Grateful to all for their continuous financial help, without their help AAPI charitable dispensary Kartarpur would not have been upgraded to AAPI Charitable Multispecialty Hospital.

The names of directors of KARTARPUR CHARITABLE FUND CANADA and their sponsors will be written in GOLDEN words in the era of history.

Dr. (Brig.) Daljitam Singh
(President)