Secretary Message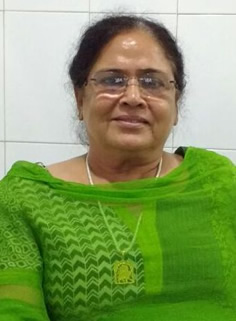 With the help of KCF Canada, we are working into two noble projects of health & education. It's our earnest effort to provide best basic health facilities to the needy and educate the children of financially weaker section of society to have their bright future and healthy society.

AAPI CHARITABLE DISPENSARY, KARTARPUR was the dream project of Dr. Ranjit Singh & Dr. Sarjit Singh, the then President of AAPI (American association of Physician of Indian Origin) Charitable foundation USA. The dispensary was started on 1st may 1991. With the prime financial help of KCF and other philanthropic, now it's a multi specialty (part time) hospital where in 17 specialist & 3 other doctors & efficient medical, paramedical administrative team of staff is working with full dedication. Up to now, about more than sixteen hundred thousand (16 Lac) patients have been treated with proper diagnosis.

Education project "LAKSHYA": 100+ deserving students under Lakshya are getting education through KCF Canada every year. This project was earlier started during 1993 by AJCWSOC and subsequently responsibility to continue education scholarship scheme was also taken by KCF Canada. Hundreds of families have been benefitted by this project.

All our trustees work selflessly & nobody is drawing any personal benefit out of this charity. Complete transparency is being maintained in the system and accounts of AAPI CHARITABLE FOUNDATION, DISPENSARY KARTARPUR. All receipts, donations and expenditure are made through bank transactions.

AAPI Charitable is our worship place , Human body or any living creature exists with HIS light only, which we may it call as SOUL from my childhood few lines of a song echoes in my mind:
"JOT SE JOT JLATE CHALO, PREM KI GANGA BAHATE CHALO,
RAH MEIN AYE JO DEAN DUKHI, UNKO GALE SE LGATE CHALO"

So, I live for universal love and trying my best to perform the god assign duty through AAPI CHARITABLE.

In the field of health & education, nothing is possible within financial help and all credit for the smooth running of these noble projects of health & education goes mainly to KCF, CANADA.

The relentless efforts of younger generation made to raise annual funds since last three years by arranging Golf tournament are beyond our capacity of appreciation.

May God bless all and also encourage the 2nd generation associated with KCF CANADA to keep going their selfless efforts to cover up the deficit and upgradation of AAPI Charitable Foundation Kartarpur.

This charity is exempted under 80-G of income tax for tax rebate in India and for Foriegn Exchange, registered with Reserve Bank of India for FCRA.

I fully agree what our worthy president has said that name of KARTARPUR CHARITABLE FUND, CANADA, should be written in Golden words in the era of history.
MS. SUMAN LATA
(SECRETARY)